Bücher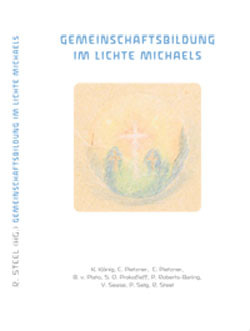 Das Buch von der Michaeli-Tagung am Goetheanum 

Herausgegeben von Richard Steel


K. König, 

C. Pietzner, 

C. Pietzner,

B. v. Plato,

S. O. Prokofieff, 

P. Roberts-Baring, 

V. Sease,

P. Selg, 

R. Steel

176 Seiten,
ISBN 978-3-7235-1396-5
This book is also available in English! It's title is "Communities for Tomorrow". You can find it on the website of the Karl König Archive:
http://www.karl-koenig-archive.net/publications.htm
Edited by Richard Steel

Seventy years ago, Karl König founded the Camphill Movement as a search for social renewal and healing from new sources. As part of a growing dialogue between people within and outside of Camphill, a conference called Community Building in the Light of Michael took place at the Goetheanum in 2009. The contributions in this book originate from there; contributors include:
• Cornelius Pietzner
• Virginia Sease
• Penelope Roberts-Baring
• Sergei Prokofieff
• Peter Selg
• Bodo von Plato.
In the Karl König Archive series, volume 9
216 x 138 mm
144 pp
978-086315-810-0
paperback

£14.99